ESSO 38
10 -12 October 2018, Budapest, Hungary
ESSO Fellowships / Observerships
ESSO Fellowship in Breast Surgery and BSSO/ESSO Observership applications now open!
ESSO Webinar
ESSO Meet the Expert Webinar: Nipple Sparing Mastectomy. 22/06/2017
ESSO Advanced Course on Breast Cancer Surgery
Naples, Italy, 28-30 September 2017
Animated video:
the positive impact of specialised surgery in the fight against cancer
ESSO Surgical Geriatric Oncology Course
Kraków, Poland - 21-23 September 2017
ESSO Courses
Support us
Fellowships
Latest News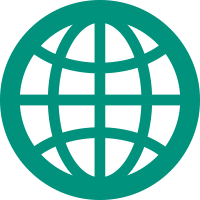 All News
Two Exciting Fellowship Opportunities are Now Open for Applications
Two exciting ESSO Fellowship opportunities - BSSO Observership and the Breast fellowship at Guy's Hospital (London, UK) - are now open for applications for young surgeons.
Job Opportunity at ESSO
ESSO is looking for a Committee and Project Administrator.
New Research Initiatives from ESSO: Go Safe & Corsica
GO SAFE and CORSiCA are two new research initiatives that will investigate quality of life after cancer surgery and specificities of ypT0 rectal cancers at the European level.
ESSO Widely Profiled in the Media
Our Society has been widely profiled by European and international media in the past few months.
Welcome Message from the ESSO President
Spring thoughts and updates for ESSO Members from President Prof. Santiago Gonzàlez Moreno.
ESSO Session at the Congress of the German Society of Surgery
ESSO was invited to hold a dedicated session, entitled "How can I improve my knowledge in surgical oncology?" during the Congress of the German Society of Surgery on March 23 in Munich, Germany.
The EBSQ Surgical Oncology Examination – A Personal Experience
Dr. Hans-Günter Becker, a successful candidate in the EBSQ examination, recently reported about his experience, which could be helpful to inspire other surgeons.
ESSO and KSSO Signed a Memorandum of Understanding
ESSO and the Korean Society of Surgical Oncology (KSSO) signed a Memorandum of Understanding during a ceremony held on 24 February 2017 in Seoul, Korea.
The ESSO-EORTC Collaboration in Surgical Oncology Research
The field of surgical research needs new leaders and collaborations: this is what Dr. Denis Lacombe, the Director of EORTC, explained us during this exclusive interview.
EU Joint Action on Rare Cancers (JARC)
ESSO joined as a Collaborating Partner the EU Joint Action on Rare Cancers (JARC), working with other societies and public health institutions to improve health outcomes for rare cancers' patients.
ESSO Guest Article in CancerWorld
As from the next issue, ESSO will feature in the prestigious magazine "CancerWorld" with an editorial article from our President, Dr. Santiago Gonzalez Moreno
The EBC Council Manifesto on Breast Cancer Units
The "Manifesto on Breast Cancer Centres/Units", calling on policymakers to ensure that all patients with breast cancer in Europe are treated in a specialist unit, was recently published on EJC.
ESSO Endorsed and Recommended events
ESSO also supports or recommends scientific events organised by other medical societies, hospitals or institutions that are deemed relevant and of particular interest for the surgical oncology community. All events listed on the ESSO website have been reviewed and approved by the ESSO Website & Editorial Committee.