Robotic Courses on Colorectal and Upper GI Cancer
Register now for the upcoming courses on Robotic Cancer Surgery
ESSO 37 at ECCO 2017
Register by 28th November to receive the reduced registration rate
ESSO Fellowships
Training and Research Fellowship application deadline 31st October 2016
Affiliated Societies
Endorsed Events
Fellowships
Latest News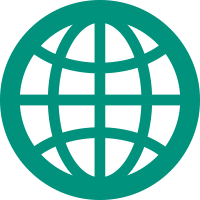 ECCO2017 Young Leaders Fellowship Grants
The European Cancer Organisation is offering grants to bring together young leaders from wide‐ranging specialties during the ECCO2017 European Cancer Congress. Deadline to apply: 16th October.
First results of CLIMB project
The first results of CLIMB were presented during the ESSO 36 Congress in Krakow
Reference text book in surgical oncology now available to order
This book provides a definitive reference work encompassing advances in cancer surgery and the application of new adjunctive therapies to improve operative outcomes
ESSO Meet the Expert Webinar: Robotic Colorectal Cancer Surgery
The recorded ESSO Meet the Expert Webinar on Robotic Colorectal Cancer Surgery is now available online
ESSO Endorsed and Recommended events
ESSO also supports or recommends scientific events organised by other medical societies, hospitals or institutions that are deemed relevant and of particular interest for the surgical oncology community. All events listed on the ESSO website have been reviewed and approved by the ESSO Website & Editorial Committee.