ESSO-EYSAC Hands on Course on Liver Surgery
23-24 April, 2018 - Innsbruck, Austria
ESSO Advanced Course on the Management of HIPEC after CRS
15-17 February, 2018 - Hamburg, Germany
ESSO-EYSAC Hands on Course on Colorectal Cancer Surgery
25-27 January - Ljubljana, Slovenia
ESSO 38
Join us from 10-12 October 2018 in Budapest, Hungary for ESSO 38: Better Outcomes with Innovative Surgery!
European School of Soft Tissue Sarcoma
Deadline for applications is 31st January 2018
ESSO Courses
Support us
Membership Benefits
Latest News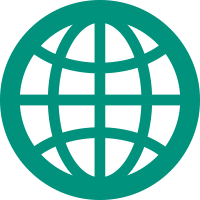 All News
CORSiCA call for Registrations
If you are a young surgical trainee with a special interest in surgical oncology and colorectal surgery aiming to collaborate with your peers we encourage you to enroll in this study.
MCCR workshop
The application deadline for the Workshop on Methods in Clinical Cancer Research closes on 5th February. Do not miss the opportunity this unique opportunity to learn how to develop your protocol!
Survey: Breast Cancer Surgery Training Across Europe
The ESSO Breast Surgery Working Group (BRESSO) are inviting all Breast Surgeons to complete this brief survey regarding training in Breast Surgery across Europe.
EBSQ Examination Results 2017
Every year, ESSO and the European Board of Surgery of the Union of European Medical Specialists (UEMS) organise Professional Examinations in both surgical oncology and in breast cancer surgery.
ESSO President attends the Portuguese Society of Oncology's national congress
This year Dr. Santiago Gonzalez Moreno (ESSO President) attended the largest National Congress of Oncology taking place from October 26 to 29 2017 in Aveiro, Portugal.
ESSO participates in The Brazilian Surgical Oncology Congress
Prof. Kovacs and Prof. Audisio presented a range of topics, further strengthening our partnership, including an ESSO/SBCO Breast Oncoplastic Surgery Course.
The Importance of Specialised Surgical Oncology Education
Lynda Wyld, Chair of the ESSO Education and Training Committee, presents recent developments in ESSO's educational activities.
Steps Forward in the Essential Requirements for Quality Cancer Care Project
ESSO is part of a project aiming to provide explanations of the organisation and actions necessary to provide high-quality care to patients with a specific tumour type.
ESSO Training Fellowships: Broaden Your Horizons
Dr. Desiderio (IT) shares his ESSO Training Fellowship experience, wherein he learnt new techniques and expanded his practical knowledge at the City of Hope National Medical Center Duarte (CA, USA).
The European School of Soft Tissue Sarcoma Illustrated
ESSO and the Connective Tissue Oncology Society (CTOS) have launched the European School of Soft Tissue Sarcoma Surgery (ESSTSS) to provide training in the surgical management of soft tissue sarcomas.
Message from the ESSO Chief Operating Officer & Office
Chief Operating Officer, Carine Lecoq, presents ESSO's recent activities and latest news.
Advances in Surgical Oncology in Brazil
Surgical Oncology now recognised as a specialty in Brazil
ESSO Endorsed and Recommended events
ESSO also supports or recommends scientific events organised by other medical societies, hospitals or institutions that are deemed relevant and of particular interest for the surgical oncology community. All events listed on the ESSO website have been reviewed and approved by the ESSO Website & Editorial Committee.