ESSO 37 at ECCO 2017
Register now for ESSO37
MCCR Fellowship
Participate in the Workshop on Methods in Clinical Cancer Research
Support us
Donate and help develop surgical oncology further for the benefit of cancer patients
ESSO Fellowships
ESSO Fellowship in Breast Surgery at Vall d'Hebron. Application deadline 28th Feb 2017
Animated video:
the positive impact of specialised surgery in the fight against cancer
ECCO2017
Join us at the European Cancer Congress
Support us
Endorsed Events
Fellowships
Latest News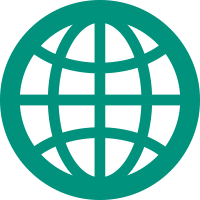 ESSO General Assembly Meeting
ESSO members are invited to the ESSO GA meeting on Saturday 28th January at 18:30 in the RAI Amsterdam. Do not miss the opportunity to learn about ESSO 2017 activities.
Latest News from EURECCA
EURECCA (EUropean REgistry of Cancer CAre or EURopEan CanCer Audit) is one of the main research projects supported by ESSO to share harmonised knowledge about cancer care quality assurance.
The Future Meets the Past: Perspectives from ESSO Honorary Members
During the ESSO 36 Congress we had the opportunity to interview Professor Luigi Cataliotti, awarded the ESSO Lifetime Achievement Award, and Professor Niall O' Higgins, who received the ESSO medal.
ECCO2017 Congress
Still time to join us in Amsterdam from 27 to 30 January to learn about the most recent developments in monodisciplines from a multidisciplinary perspective.
ESSO 37 Society Day at ECCO2017: See You There
ESSO is glad to announce the ESSO 37 one-day educational conference on breast cancer and colorectal cancer, which will take place next 27 January 2017 in Amsterdam.
MCCR workshop
Application to MCCR Workshop on Methods in Clinical Cancer Research closes on 8th February! Do not misse the opportunity to apply to this unique opportunity to learn how to develop your protocol!
ESO-ESSO-ESTRO Multidisciplinary Course in Oncology for Medical Students
Students' experiences confirm the success of this "full immersion" 2-weeks' elective course on oncology for medical students co-organised every year by ESSO together with ESO and ESTRO
DREAM study officially opened
A landmark collaboration between Europe and Japan, the DREAM study (Diffusion-weighted magnetic resonance imaging to assess liver metastasis and improve surgical planning) has officially opened.
European School of Peritoneal Surface Oncology (ESPSO) Training Program
End of the program for the first participants
SSO-ESSO International Career Development exchange program
Dr. Frank BIllmann, next ESSO surgical oncologist to benefit from this exciting opportunity
Obituary - Umberto Veronesi, 1925-2016
At age 90, Umberto Veronesi has left us after an exemplary and intense life which has inspired many.
ESSO Fellowship in Breast Surgery
Open position at Vall d'Hebrón in Barcelona, SP. Apply before 28th February 2017!
ESSO Endorsed and Recommended events
ESSO also supports or recommends scientific events organised by other medical societies, hospitals or institutions that are deemed relevant and of particular interest for the surgical oncology community. All events listed on the ESSO website have been reviewed and approved by the ESSO Website & Editorial Committee.